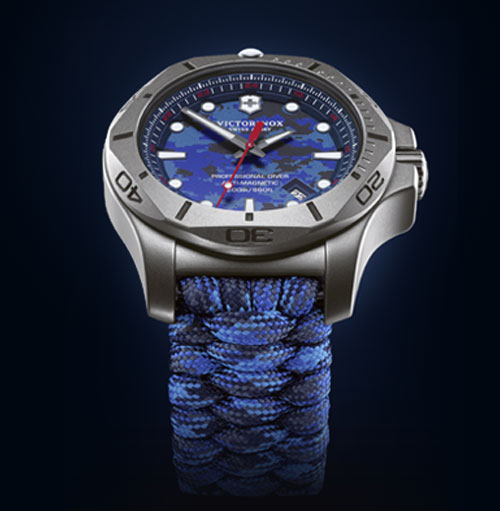 I.N.O.X. stainless steel version is well known for its strong personality, a partner in every day adventure. Its titanium version will seduce even further, crafted in this ultralight alloy with the highest strength/weight ratio of all metals, I.N.O.X., Professional Diver Titanium, is light to the point of making one forget its enhanced resistance to corrosion, wear and tear.
The paracord version includes an additional rubber strap to waken the urban adventurer spirit that lays in us all. The impossible becomes possible.
Discover the new I.N.O.X. Professional Diver Titanium collection today. Receive a complimentary Velcro strap with every purchase of a I.N.O.X. Professional Diver. Promotion valid from now till 30 June 2018. While stocks last.