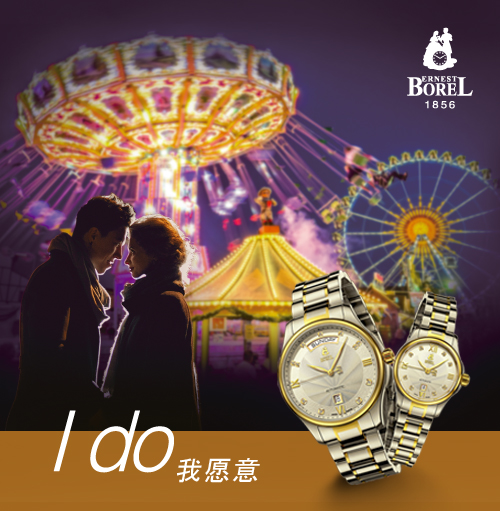 Inspired by the brand essence 'Romantic moments last a lifetime', Swiss watch manufacturer Ernest Borel builds its reputation by fusing elegance and craftsmanship in their highest forms. Every Ernest Borel creation encapsulates the quintessence of Swiss watchmaking and romance, consolidating the manufacturer's legacy as "The Paragon of Swiss-made Couple Watches".
Let Ernest Borel brings you a spot of romance and whimsy with it's "I DO" campaign in a romantic amusement park theme. What better way to create a lasting memory of this romance than with an ingeniously romantic timepiece?
Here's some exciting pair novelties offering a graceful reinterpretation of the subtle, practical, romantic and tasteful characters of its signature collection.