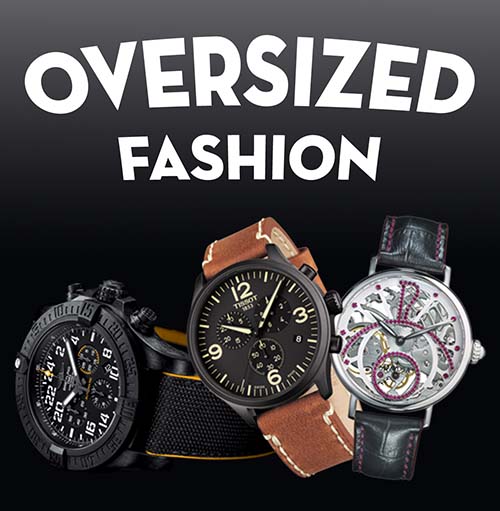 Like many appealing accessories adopted by the aficionados, oversized watches have seen increase in popularity over the years. Oversized watches may not be your everyday choice, but there's always a time and place for you to flash a big watch on your wrist.
So how "big" is considered "oversized"? Depending on your wrist size, a "big" watch you are wearing may not be considered as oversized if it actually fits you perfectly. In fact, there is no specific size at which a watch is considered "big", "massive" or "oversized." In the watch industry, the term "oversized" is often used to indicate that the watch is larger than "average".
Here are 3 tips on how to choose your oversized watch .