The New T-Series
Celebrating the SEVENFRIDAY attitude
Swiss lifestyle brand, SEVENFRIDAY, celebrates new heights with the launch of a brand new watch collection: the T-series.
The T-series is so-named as it draws inspiration from blueprints from the industrial technical department. What sets the T-series apart from other SEVENFRIDAY watch series is that the new watches are smaller, thinner and lighter. The new design language of the T-series also plays with transparency, gradients, a skeleton movement and an effective graphic design. The result? Your eyes are naturally drawn to dive deeper below the surface of the dial when you gaze at the T-series watches.
The first two models of the T-series are launched with matching SEVENFRIDAY sunglasses that are sold separately. The T2/01 (gradient green) and T3/01 (gradient blue) feature the same sun lenses as the accompanying new eyewear collection, the Tiny 3 and Tiny 4 respectively.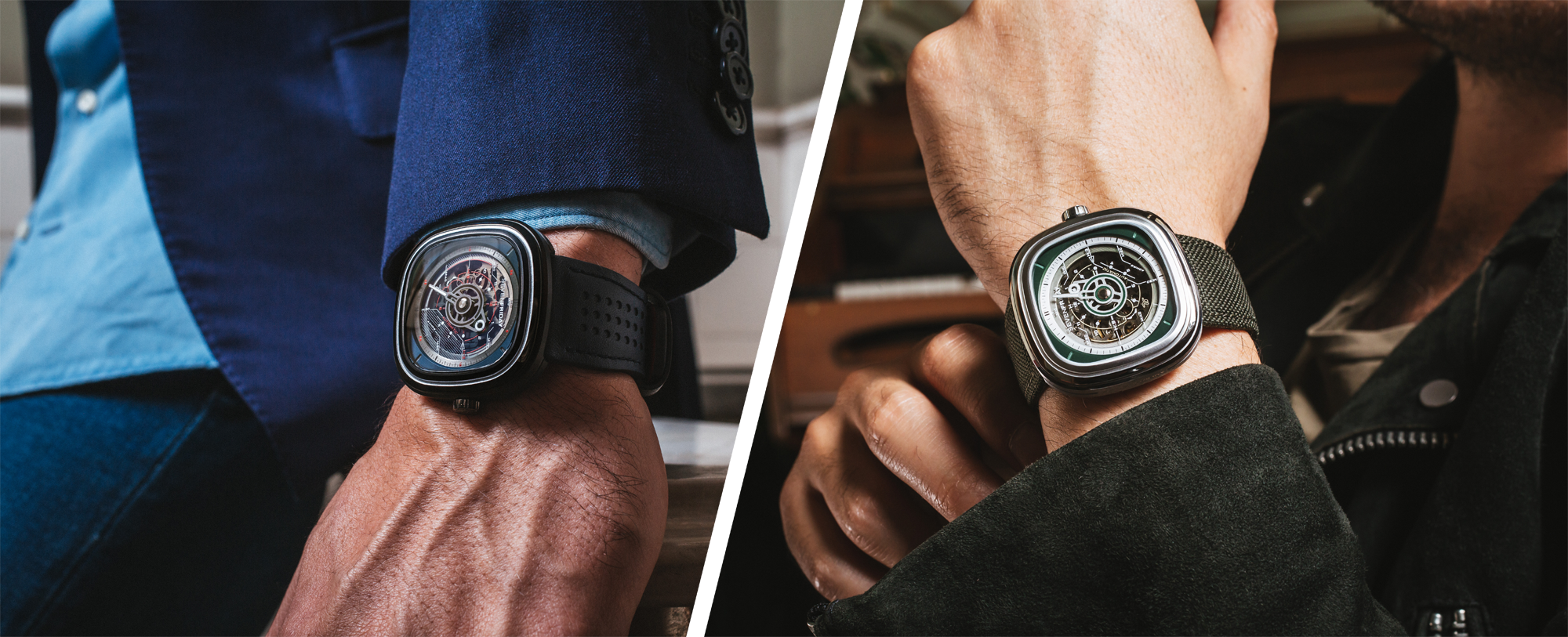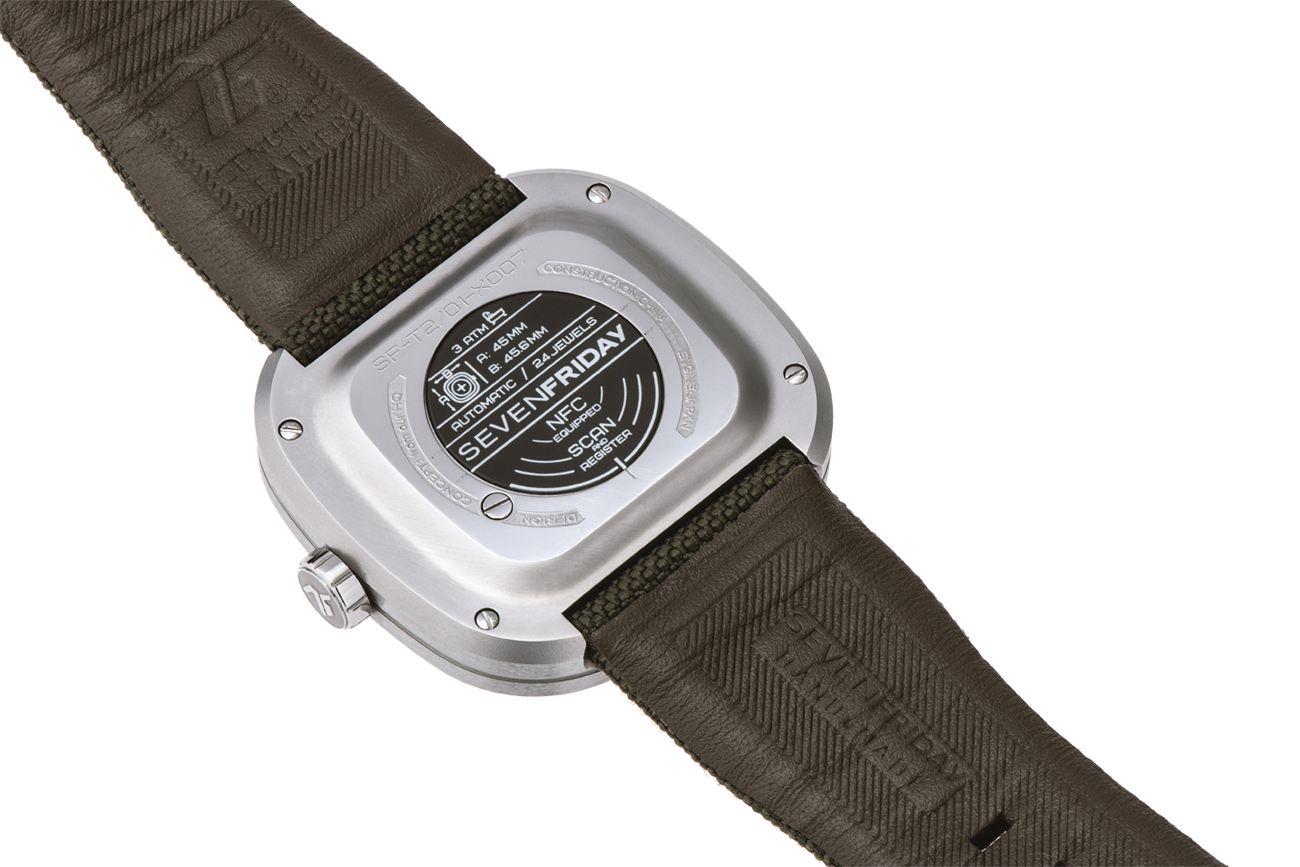 NFC Chip
Similar to other SEVENFRIDAY watches, the T-series watches come with an NFC chip embedded in their caseback. This allows for secured authentication and registration, providing you with peace of mind that your SEVENFRIDAY is a genuine timepiece.
The SEVENFRIDAY app is available for download on both Android and iOS phones.
For Android users: simply download the SEVENFRIDAY app on your phone to scan and authenticate your watch.
For iPhone users: scan and authenticate your watch at the scanning station available in-store. You can then see your registered watch on the SEVENFRIDAY app that you download on your phone.
Technical Specifications
T02/01
T03/01
Movement:
Automatic skeleton TMI (Seiko) NH70
40 hours power reserve
Functions: Hours and Minutes
Automatic skeleton TMI (Seiko) NH70
40 hours power reserve
Functions: Hours and Minutes
Glass:
Hardened K1 Mineral glass. One-layer anti-reflective coating
Hardened K1 Mineral glass. One-layer anti-reflective coating
Case:
Stainless steel (316L)
Finishing switching between polished, brushed and sandblasted
Engraved 7F logo on the crown
Engraved SEVENFRIDAY logo on the case side
Stainless steel (316L) Black PVD
Finishing switching between polished, brushed and sandblasted bezel grooved line refilled with silver berlac painting
Engraved 7F logo on the crown
Engraved SEVENFRIDAY logo on the case side
Dial:
Gradient green transparent dial sun lens material, printing relief in white and beige colors, Minutes and Hours hands with luminous painting
Gradient blue semi transparent dial sun lens material with flash treatment, printing relief in white and red colors, Minutes and Hours hands with luminous painting
Strap:
Green canvas with tone on tone stitchings, brown lining
Blue genuine calf skin leather, cut-out holes, tone on tone stitching, red lining