STEEL GOLD
THE BEAUTY OF TWO-TONE FASHION
It's time to embrace the stylishness of the combination of two contrasting metals – Steel & Gold. Fashion rules have changed and we see more young dandies warming up to the two-tone fashion. In fact, a hint of gold in addition to the silver steel can elevate your appeal and you'll start to notice more eyes drawn to your wrist. If you have not got a steel gold watch in your collection, it's really time for you to consider a different way of expressing your classiness – the bold and hyper-stylish.
Earlier in Baselworld watch fair this March, we've seen leading watchmakers unveil new statement pieces in bold steel and gold versions. Tudor have also recently introduced a steel and gold version with date function to their Heritage Black Bay family. A vintage-inspired steel and gold diver's watch, the Tudor Heritage Black Bay Steel & Gold model is worn by their newest global brand ambassador – David Beckham, global style icon and soccer player.
Here are our favourite Steel Gold beauties that you have missed out.
Ernest Borel – Braque Collection
FOR THE PROFESSIONALS WHO HAVE A KEEN EYE FOR FINE DETAIL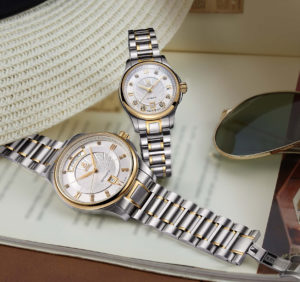 Ernest Borel Braque collection is inspired by the cubist art movement and its initiator, the artist Georges Braque.
Braque has fused his passion and perception into various forms of Cubism paintings and sculptures. His works caused massive discussion across Europe, and inspired the Braque Collection to adopt multiple shapes, textures and finishing. The sunburst guilloché pattern in the dial creates a sense of space and depth with luminous colors as well as elegant and smooth lines, while the diamond hour-markers represent a departure from standard conventions exuding a more impressionist vision.
With clever use of the principals of light and shadow to create multi-angle radial stripes, this artistic collection aims to be a unique icon in the world of watchmaking.
Dreyfuss & Co – 1974 Collection
FOR THE SOPHISTICATED LADIES WHO HAVE MADE CHARM A WAY OF LIFE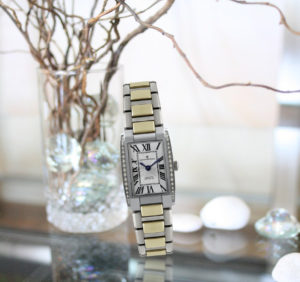 Steeped in tradition, a Dreyfuss & Co timepiece is the legacy of René Dreyfuss, master horologist, who dedicated his entire life to perfecting the art of watch making. Each collection is inspired by historical events in the life of Rene Dreyfuss; and each timepiece is meticulously handcrafted to ensure that every piece is as individual as the wearer.
To mark the end of an era, Dreyfuss & Co 1974 collection of understated watches has been carefully designed to represent René's ethos of Swiss craftsmanship and everlasting appeal.
This exquisite piece with distinctive rectangular case in particular, is one that will never fail to impress. With a sleek two tone finish, diamond set case and stamped roman numerals, this luxurious-looking piece accessorise with practically everything in your jewellery collection.
TISSOT – TRADITION POWERMATIC 80 OPEN HEART
FOR THE GENTLEMAN WHO ADORES A HINT OF NOSTALGIA WITH A VINTAGE-STYLE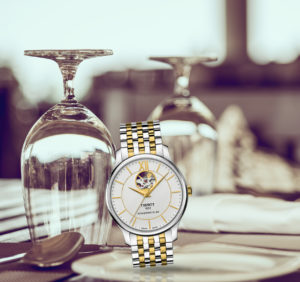 The Tissot Tradition family gives ultra-modern watchmaking a justified hint of nostalgia, giving today's technology a vintage-style design signature. High-tech operation is perfectly balanced with classical details and subtle vintage-look finishes. These are complemented by design elements such as guilloche decoration and a gently curved case. The Tissot Tradition promises wearers endless hours of precision with sustainable good looks.
This steel gold version from the Tradition Powermatic 80 family tastefully combines a modern automatic movement that has an 80 hours of power reserve with vintage details and craftsmanship. These are complemented by design elements such as guilloche decoration, gently curved case, gold-tone hands and indexes and a round aperture that shows the precise movement in action.