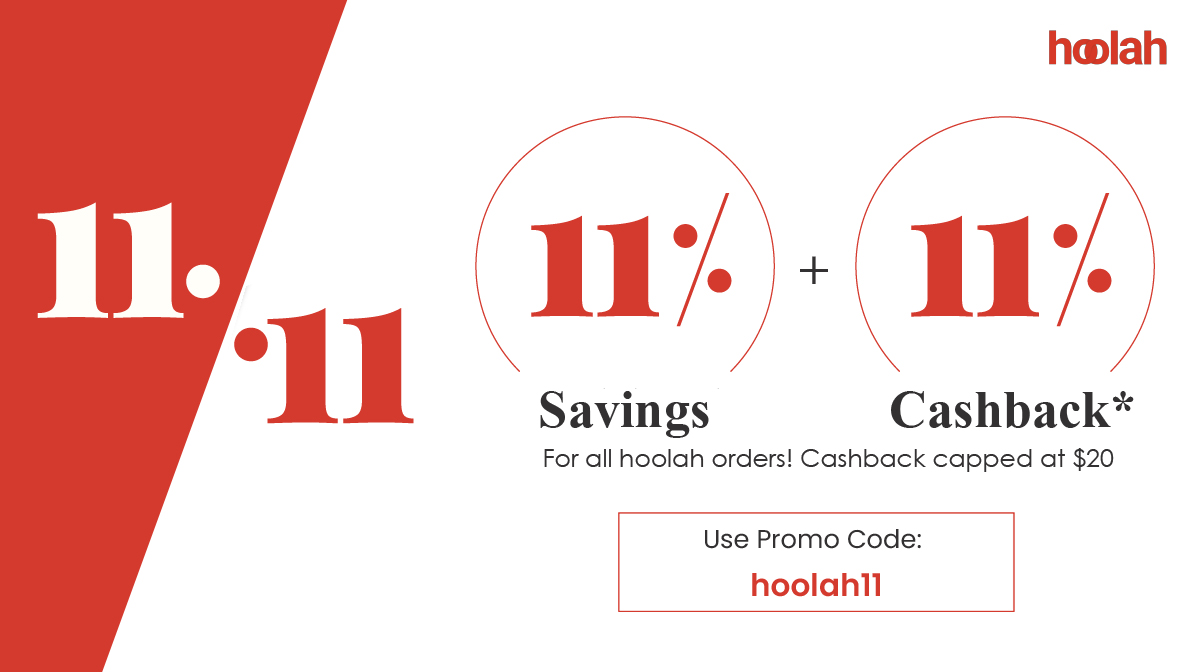 Enjoy 11% Savings + 11% Cashback*
Time to Buy Now and Pay Later with hoolah
Celebrate 11.11 with All Watches x hoolah!
Get a 11% off + 11% cashback (cashback capped at $20) when you check out with hoolah as your payment option using promo code: hoolah11 on our eShop. No minimum spend required. Promotion valid from 6 – 11 November 2020. Limit to only one hoolah order per user.
Terms & Conditions For Cashback
The promotion is valid only for Singapore users
The promotional period is from 6 November 2020, 00:00 to 11 November 2020, 23:59
Applicable for all hoolah purchases made during the promotional period
The cashback is limited to one order only.
In the event of mulitiple orders, the cashback will only be applicable to the first hoolah purchase during the period
You will not be eligible for this promotion if you process a refund
The cashback is 11% of your hoolah purchase, capped at S$20
Cashback will be credited by hoolah to your bank account in less than 30 days after the campaign ends
hoolah reserve the rights to modify, suspend, cancel or terminate the cashback promotion at any point of time without prior notice