CHINESE NEW YEAR SPECIAL
Corum Admiral 45 Squelette
For the sporty chic and energetic who's keen to show off the beauty of pure watchmaking mechanics.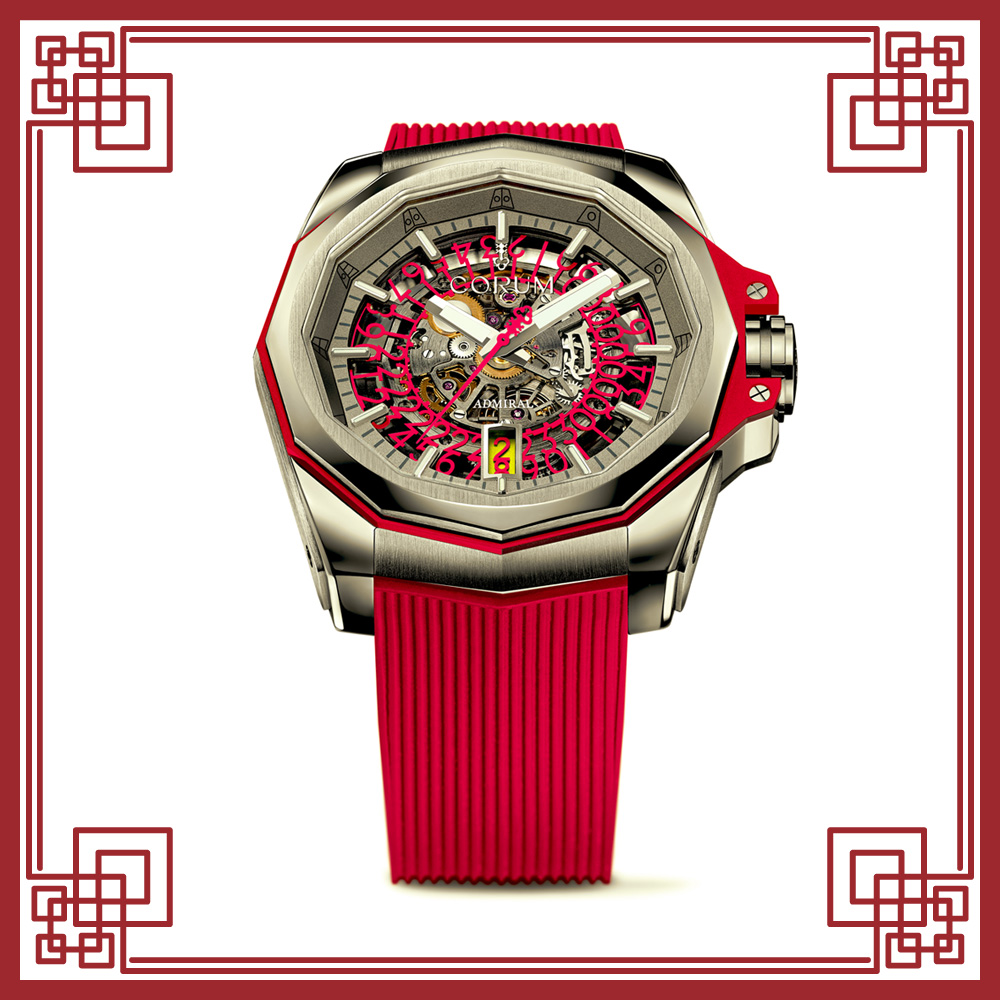 Red, symbolizing good luck and good fortune, is found everywhere especially during Chinese New Year. Wear your auspicious red colour in a subtle yet eye catching way.
Accustomed to adorning the most beautiful marine dials, the Admiral is feeling provocative today and getting naked, with no dial, both playful and technical, it is also opening the door for a number of personalisation.
The mechanics are now visible for all to see. The dominant red colour of the Admiral 45 Squelette is distributed in different places: on the seconds hand, the case, the bracelet and the date. Go even bolder with a bright red vulcanised rubber bracelet.
Ernest Borel Retro Collection
For the gentleman looking to satisfy an aesthetic experience with modern technology and traditional techniques.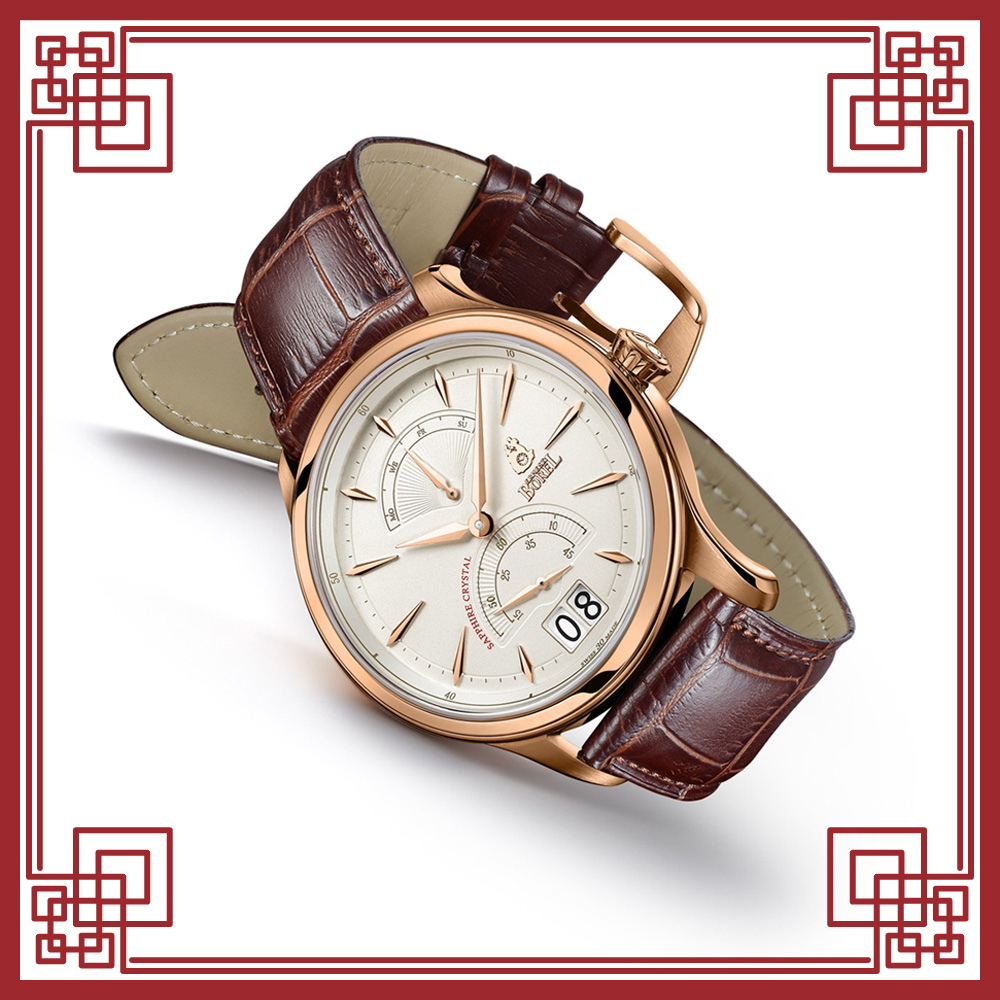 The fan and its shape are found in many festive décor designs because fan in Chinese sounds like "善", which means "Good".
Wear your style with this Ernest Borel Retro Collection featuring the small second and day indication in not 1, but 2 fan shapes!
'Retro' as a timeless leitmotif in fashion is in constant homage to preceding pioneers and their enduring creations. Ernest Borel sets out to capture the patina of history in every details of its Retro Collection. The fan-shaped small second and date indication window offers a glimpse into the romance of temporal dimension.
Tissot Lady Heart Flower Powermatic 80
For ladies looking to exude graceful and feminine charm with a touch of colour in the flower that changes every day.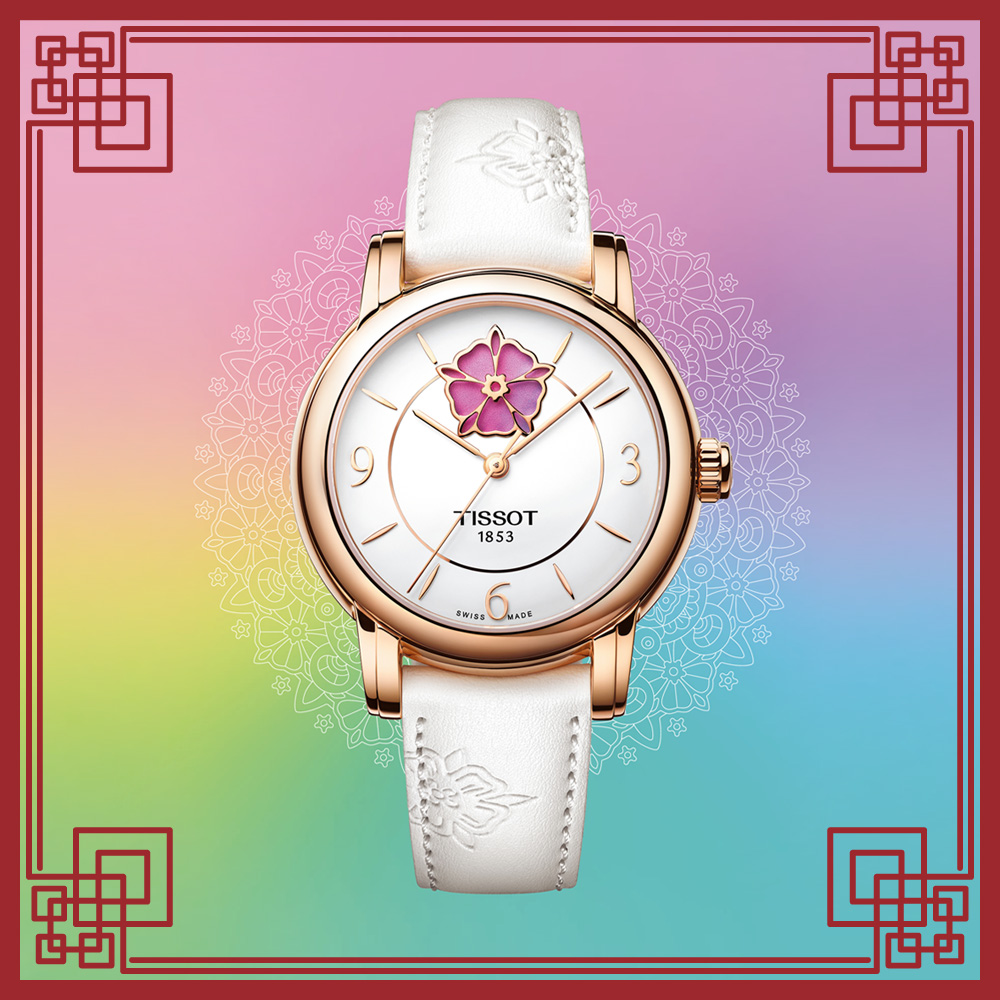 The Lunar New Year is always the best time to attract good luck and blessings into your household with lucky plants and blooming flowers. You can now have both luck and style on your wrist with the new Tissot Lady Heart Flower Powermatic 80!
Fashion is what you make of it, and the cool and contemporary Tissot Lady Heart changes its style every day to reflect the fashionable whim of its wearer. Women will love the alluring rainbow on the dial, which comes complete with a disk inside that takes seven days to turn, displaying a different hue every day of the week. Whatever her style, every woman will enjoy ensuring they can always perfectly match their outfit to the vivid shade they sport on their wrist. You can also manually change to your lucky colour!