THE 901 COLLECTION
MADE FROM SALVAGED PORSCHE 911'S
The 901 Collection is a mechanical timepiece. The dial is cut directly from a salvaged, air-cooled Porsche 911 meaning every single timepiece is visibly unique and born with a story.
A UNIQUE STORY
The 901 collection has more than 50 years of history captivated in one watch. Paying tribute to the iconic air-cooled Porsche 911's, the dial is made from vintage 911 parts. The subtle references to the design of the original 911 is our way of paying tribute to one of the most iconic sports cars ever created.
THE NAME?
901 was the name originally intended for the legendary Porsche 911. In the autumn of 1964, at the Paris Auto Salon, Porsche presented their successor to their 356 model. Unfortunately for Porsche another car maker had claimed ownership of any three digit numbers with an '0' in the middle. Porsche, therefore, simply replaced the '0' with the number '1'. We found this story too good not to include!
THE ENGINE
The 901 collection is powered by a top-tier automatic movement; the Miyota calibre 9100. Produced by the world-renowned company, Miyota, the 9-series represent their top series of movements.
THE ORGAN DONOR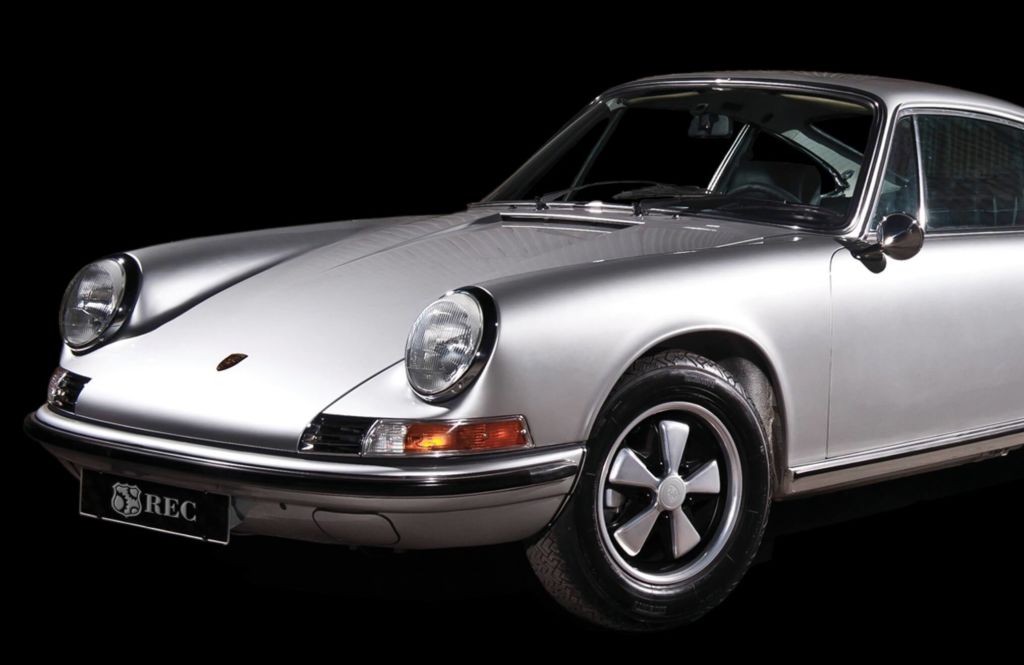 The 911 Porsche saw the dawn of light in 1963, when it was first introduced to the public at the Frankfurt Motor show in Germany. The design of the Porsche 911 traces its roots to the early sketches drawn in 1959 by automotive engineer and founder of Porsche, Ferdinand "Butzi" Porsche.
The Porsche 911 replaced the Porsche 356 and was developed as a more powerful – yet at the same time comfortable – replacement.
Since the introduction of the 911, it has achieved a legendary status and is the sports car with the most iconic design as the 911 has stuck to its original design philosophy throughout the last 50 years. The 911 is world famous for its evolutionary design approach. A design that has stood the test of time to this day. So will your 901 timepiece.
STORY CARD
Your 901 timepiece comes with a scanable Story Card – which is both NFC and QR compatible – taking you directly to a video documenting the stories, anecdotes and origin of the specific car which became part of your watch.